Regulatory Maintenance Package
As browsers change and accessibility requirements are updated, you want to be certain your website has the most advanced comprehensive feature set available. This package ensures your site will look the same as the day the design was approved, no matter the viewing environment.

Accessibility review and updates

Review tabbing order throughout the template.
Review for screen reader comprehension.
Add/Check ARIA attributes to improve/ensure rich template markup.
Identify template-based color contrast errors within the district site and mitigate with client input. Ensure that client has sufficient controls within Template Configuration Window to resolve contrast errors on subsites (typically schools) - Identification and remediation of colors controlled via the Template Configuration Window on subsites are the responsibility of the district.
Replace Flash.
Update template-based embed codes from 3rd parties such as Google. (also continuously improving accessibility)

Full quality assurance review once a year to maintain current browser compatibility

Update template to ensure compatibility with HTTPS.
Supported browser list changes yearly.

Assess product updates that may require development updates

Updates to support new layouts and features introduced after the custom template is complete.

External template plugin updates on Blackboard's Content Delivery Network (CDN)

Continuous improvement in speed and quality of code.

Disclaimer:

The Made to Order (MTO) Regulatory Maintenance Package (RMP) are not applicable to templates that have been developed or otherwise edited by a 3rd-party. This means that only templates that have been developed and maintained by a Blackboard web developer are eligible for the service. If a district does purchase an RMP for an MTO template that has been developed or edited by a 3rd-party, Blackboard will review the template but will not implement updates of any kind. A full RMP report will be provided to the district that outlines everything that was identified during the review so that the appropriate 3rd-party can implement any and all updates that they wish. Blackboard will not provide instructions or assistance for implementing updates for any of the identified items resulting from the RMP review as we are not familiar with the development style/formatting/code/assets/etc. the 3rd-party used.
About the World Wide Web Consortium...
The World Wide Web Consortium (W3C) is an international community where member organizations, staff, and the public work together to develop Web standards. Led by Web inventor Tim Berners-Lee. Web Community Manager fully supports the work of the W3C and use their standards to create rich applications that enable every web user to access information on all supported browsers.

W3C is currently building guidelines for accessible web applications. See the current draft here.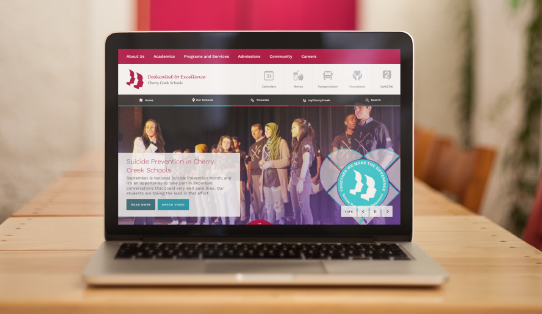 What guidelines do we use?